Woldeab Woldemariam Severely Wounded After 7th Assassination Attempt
In February of 1953
Woldeab Woldemariam was severely wounded after a 7th assassination attempt that left him hospitalized for 5 months. He left for exile to Sudan soon after.
In 1953 a 7th attempt was made on Woldeab Woldemariam's life. He suffered severe injuries that left him hospitalized for five months. Although he was elected to the National Assembly of the Federal State of Eritrea while recovering from his wounds, his election was annulled by the pro-union (with Ethiopia) leader Tedla Bairu, the Chief Executive of Eritrea.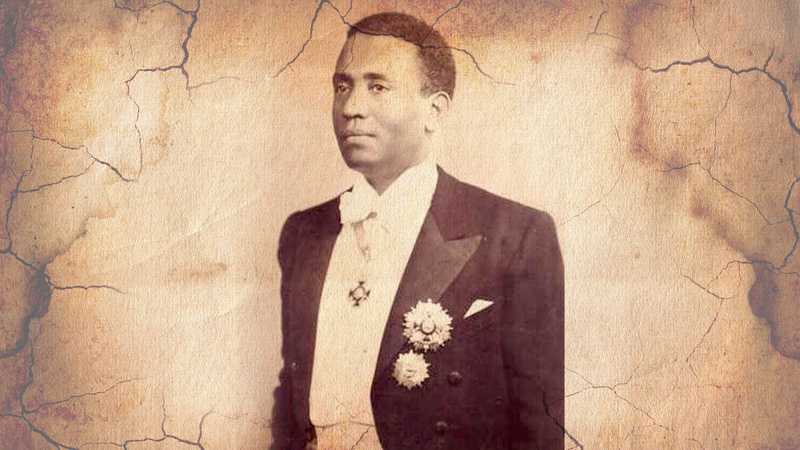 Tedla Bairu, the first Chief Executive of the Government of Eritrea, under the federal Imperial Ethiopian Crown
Woldeab had been the target of many attacks, including vehement character assassinations, from the Unionist bloc for his strong stand on seeking a path to the independence of Eritrea. His well-reasoned articulate writings in the papers, his organizational skills, notably in the labor rights movement, and his strong belief in breaking down religious barriers between Moslems and Christians with his fellow compatriot Ibrahim Sultan had made him a formidable opponent for the parties that sought full union with Ethiopia.
He stayed dedicated to his belief having been the target of the prior 6 assassination attempts on himself and his family.
Many leaders of the independence bloc were targeted with violent attacks, like Abdulkadir Kebire, the stalwart leader, who was one of the earliest victims.
This forced Woldeab to go into exile in Sudan and then to Egypt where he would start radio broadcasting into Eritrea keeping the dream and movement for the independence of Eritrea alive.