The Syndicate of Free Eritrean Workers was Founded
16 Nov, 1952
The Syndicate of Free Eritrean Workers was Founded and Woldeab Woldemariam was elected its president. It was the first trade union organization in Eritrea and one of the first in Africa.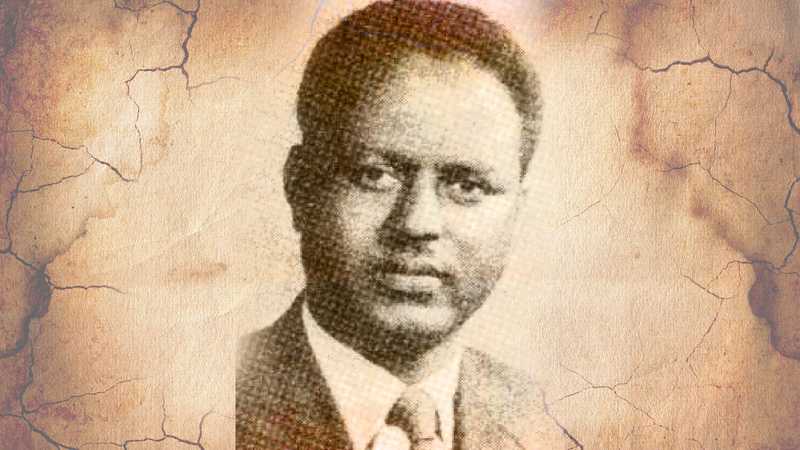 Woldeab Woldemariam, founder and elected-president of the Syndicate of Free Eritrean Workers
On November 16 1952, the Syndicate of Free Eritrean Workers, Eritrea's first national trade union confederation, also one of the first of such organization in Africa was established. Woldeab Woldemariam was elected its president. The organization had 4,000 paid members, 6,000 associates at the time of its founding. Siraj Abdu was elected secretary general, Tewelde Tedla as first secretary, Abdella Gonafer as treasurer, Kinde Elfe, Ibrahim Mahmood and Tsegai Kahsai as advisors.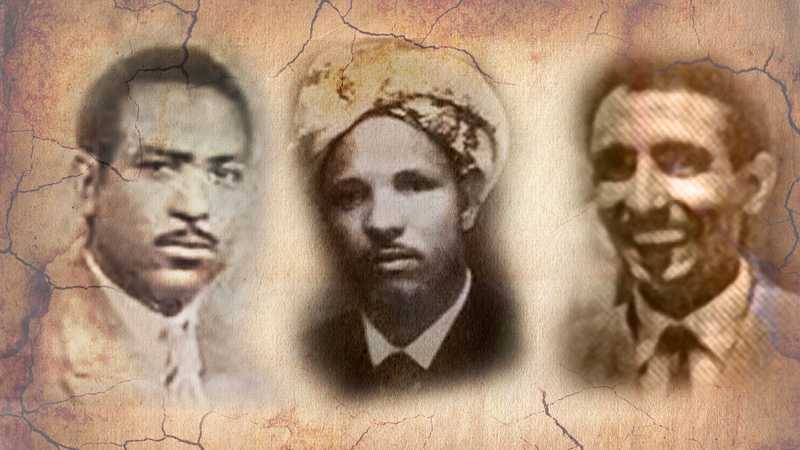 Some leaders of the Syndicate of Free Eritrean Workers: Tewelde Tedla, Abdella Gonafer, and Tsegai Kahsai
In the early 1950s, as the British were dismantling factories and infrastructure and Ethiopia was maneuvering to gain a stronger hold on the former Italian colony of Eritrea, many Eritrean workers started to organize themselves around labor issues. Especially the transportation sector workers who were very critical to the colonial based economy took advantage of their collective bargaining power. Workers from other sectors followed suit and formed their own unions. This put pressure on the Italian employers resulting with better working conditions and pay, culminating in the issuance of the Labor Code.
However, these unions were individually operating lacking a cohesive and effective representation of the majority of workers. This did not have enough leverage with the British Administration.
Many of the leaders of these unions approached Woldeab Worldemariam for assistance with their issues from time to time. Woldeab although initially reluctant having survived his sixth assassination attempt yet, he started to help them with organizing a large meeting bringing all the unions together. He approached Abdella Gonafer, a wealthy trader, who offered his house as the venue for the meeting which took place on November 28, 1951. This successful and harmonious meeting of 300 attendants culminated in the formation of the Eritrean Workers Association, which the British Administration saw as a positive development.
Soon after, Woldeab approached many of the suspicious employers, predominantly Italian, on the new association's objectives. Most them however, who were pro-independence of Eritrea, considered him an ally and came to general agreement with him on the plan.
Woldeab also started correspondence with the International Confederation of Free Trade Unions (ICFTU) for expert advise knowing how a strengthened labor policy would be crucial ahead of the scheduled federation of Eritrea with Ethiopia in September 1952.
Many in the Unionist bloc and the government of Ethiopia itself were still suspicious of the labor movement, fearing it had a political angle, than purely looking out for the interests of workers. The implication was not a secret to many of those who approached Woldeab to lead them but they still made the choice; later on, Woldeab came to realize it had become more than just the protection of labor rights of Eritrean workers.
It was at this juncture that the Syndicate was founded with popular appeal, even many youth that belonged to the Unionist movement being attracted to it. This would have a profound effect for many of them after Federation, causing them to question Ethiopia's rule and switch sides.
Tom Killion, the author, writes the labor movement and later on the confederation became the "basis for non-sectarian, all-Eritrean workers' organization… [with] positive influence on the struggle to preserve and enlarge not only workers', but all Eritreans' democratic rights under the Ethio-Eritrean Federation."